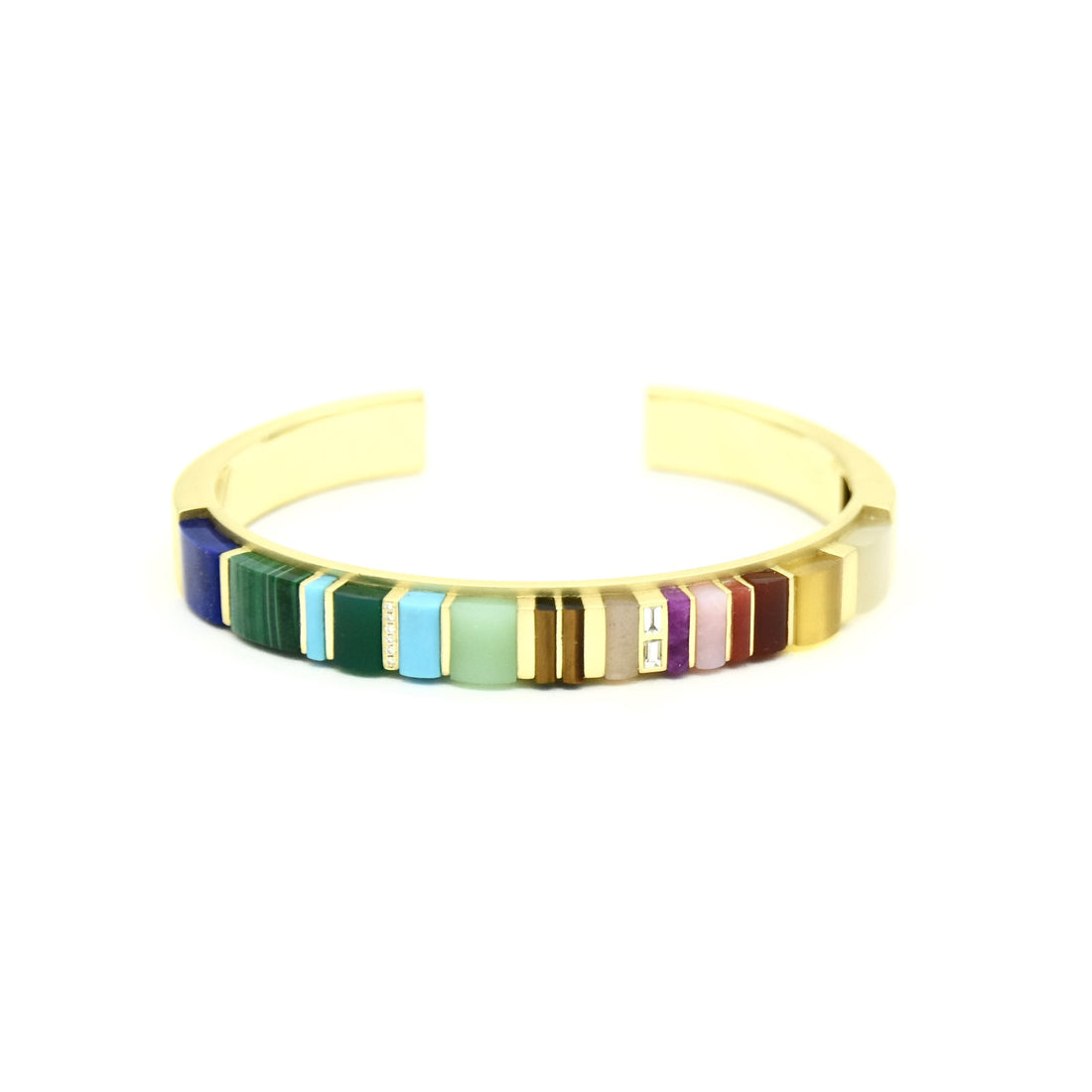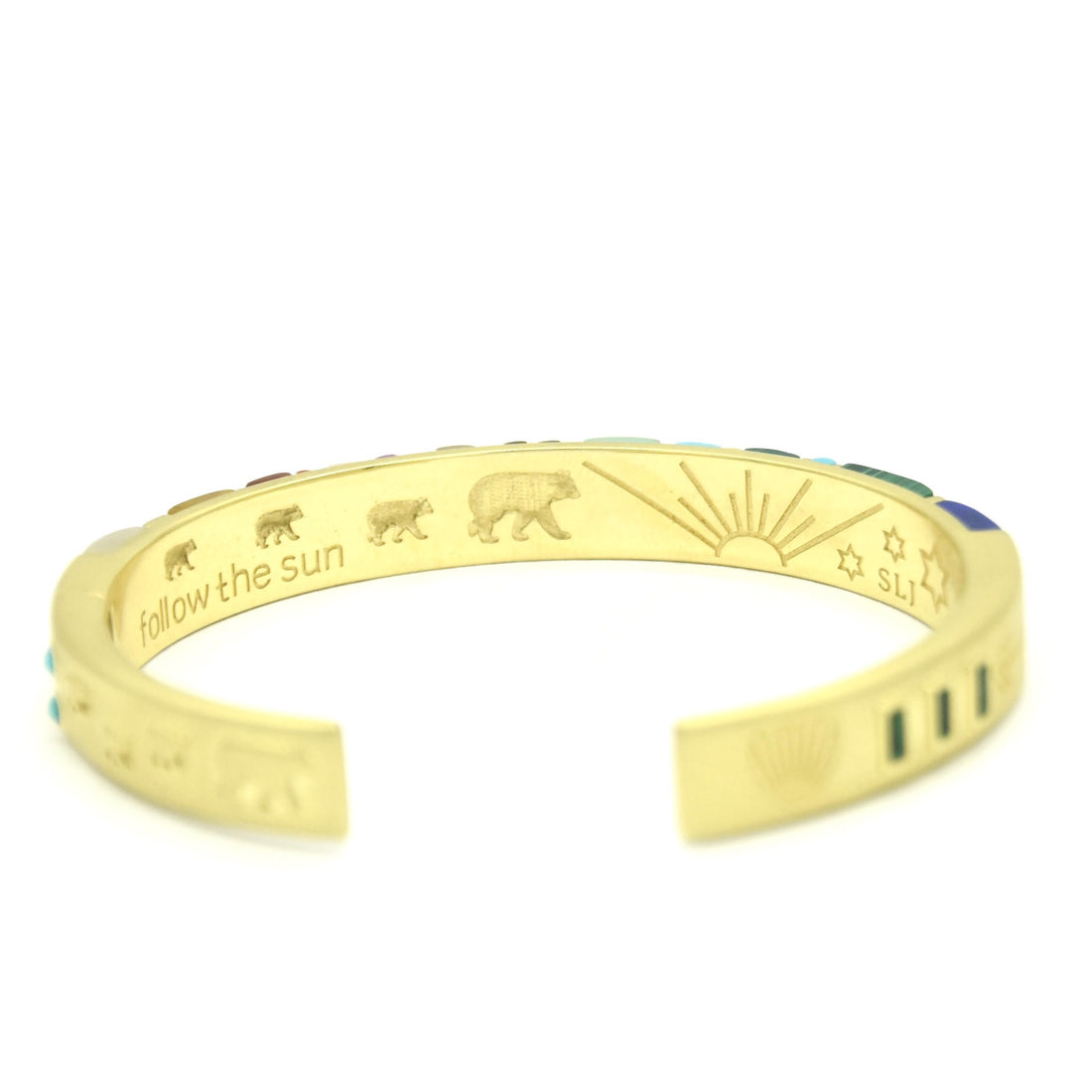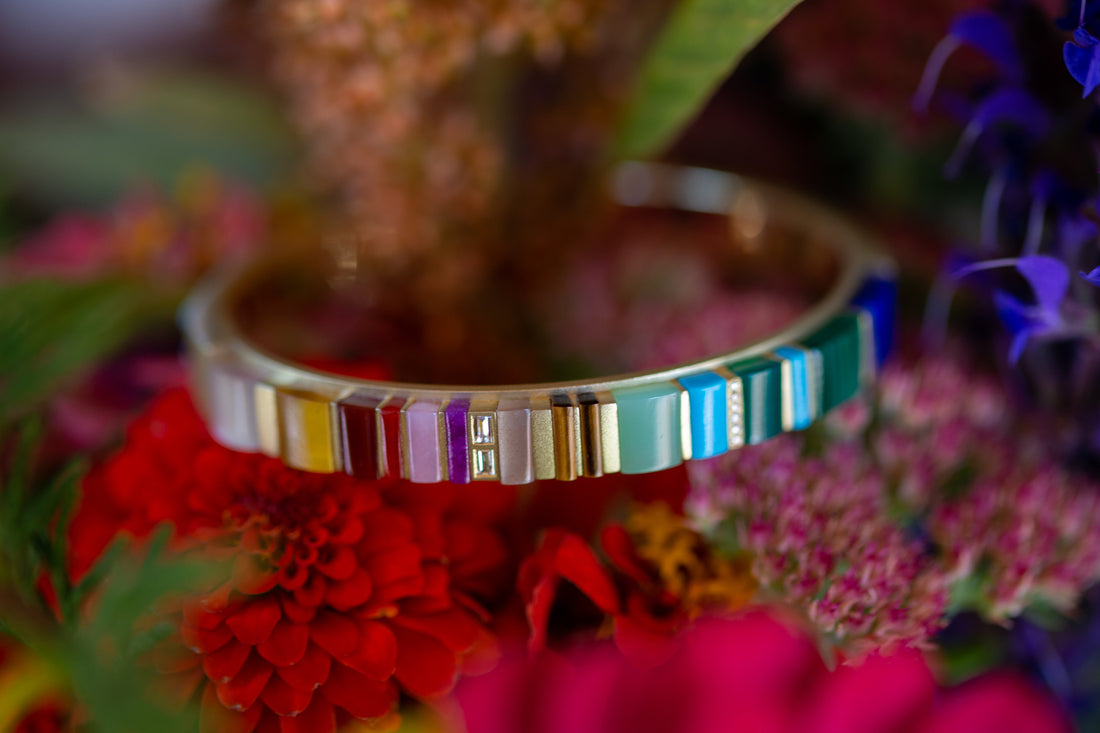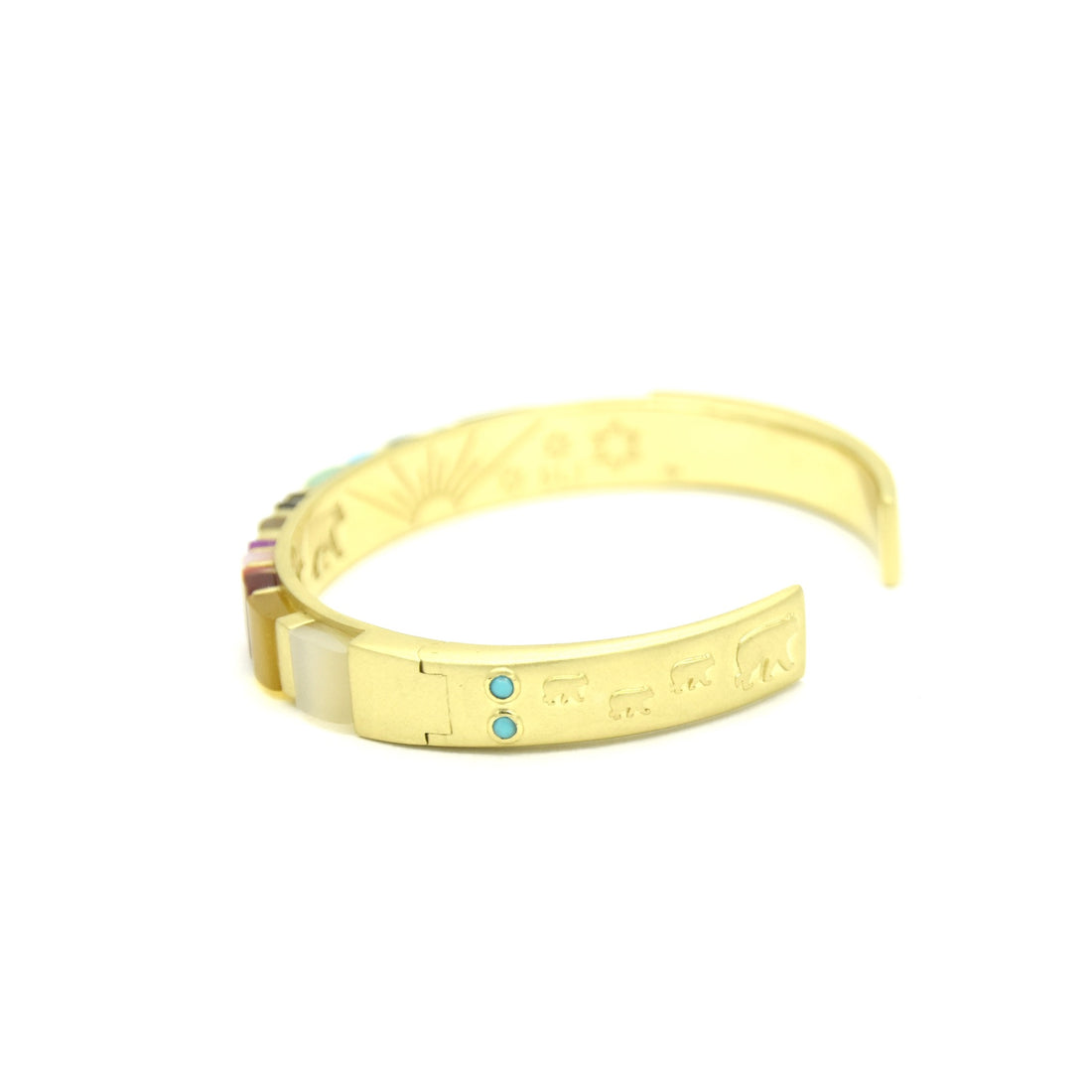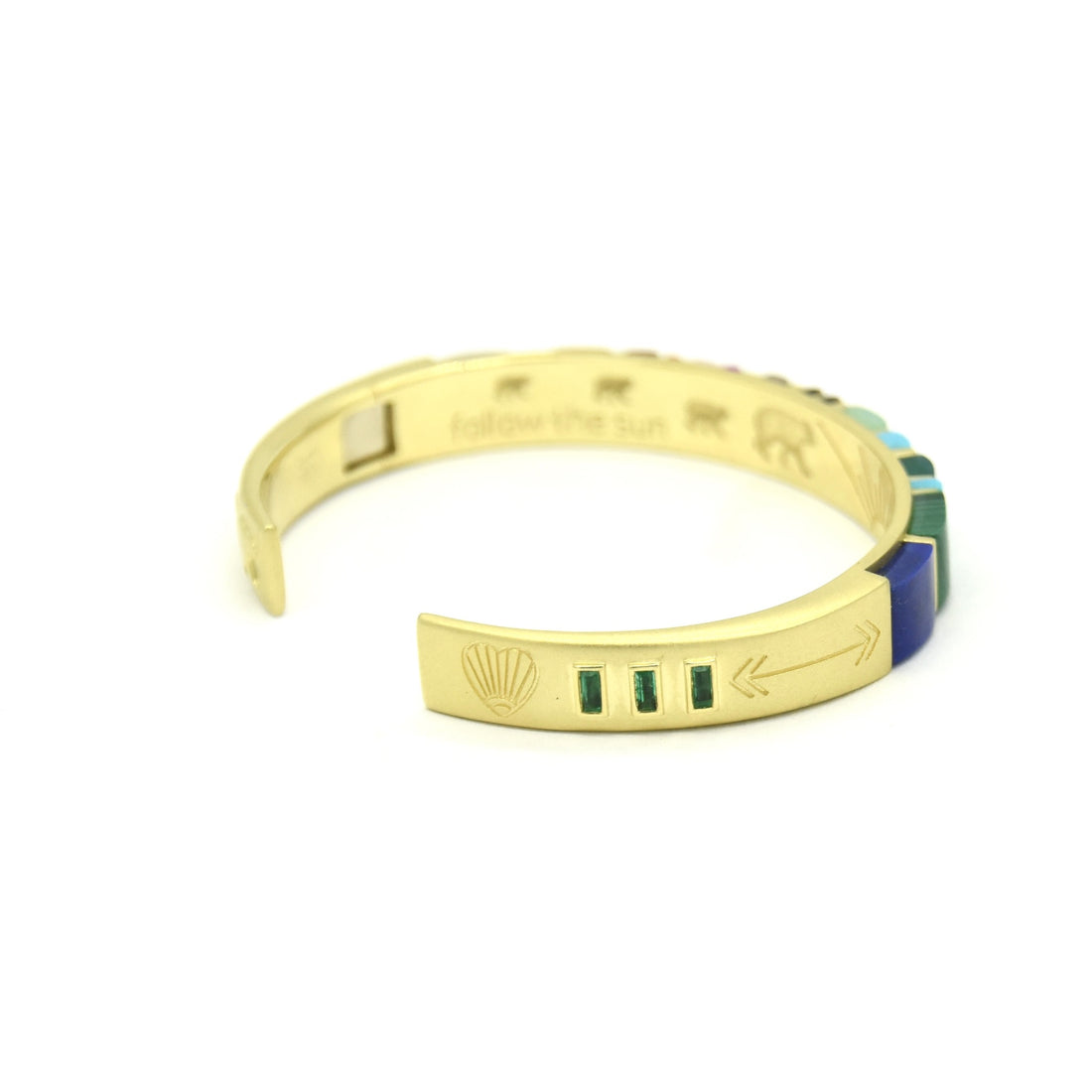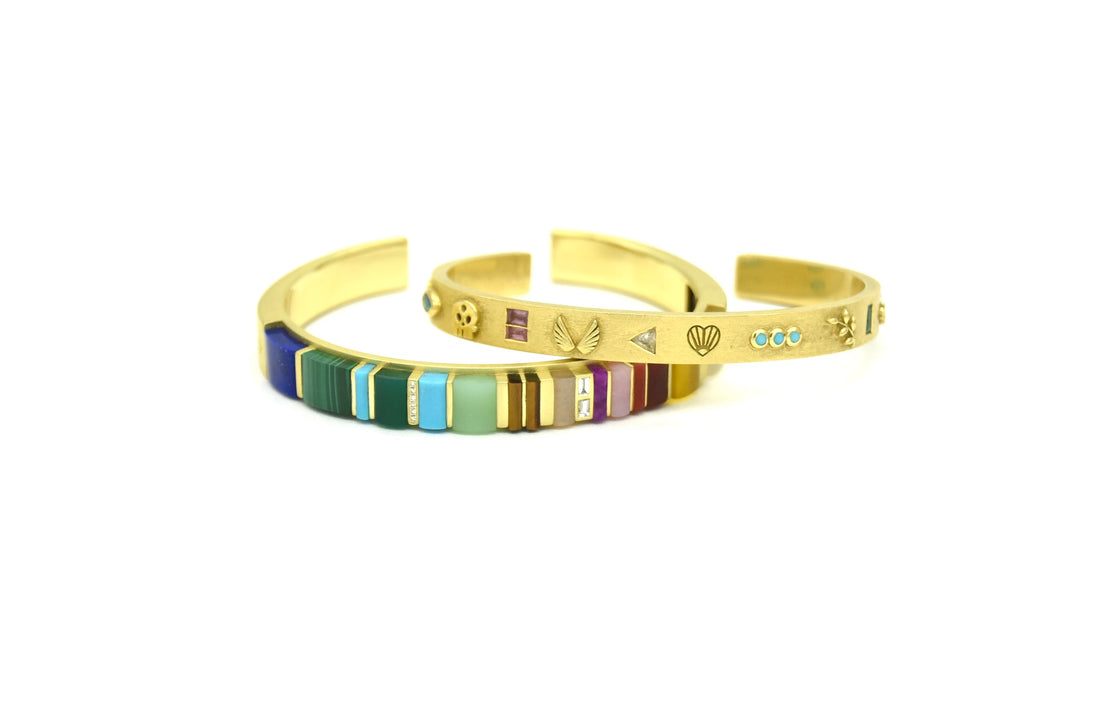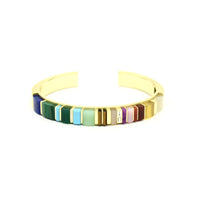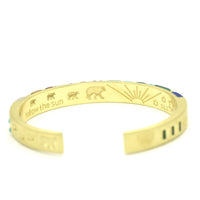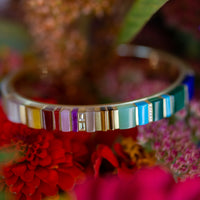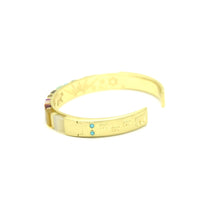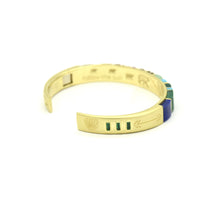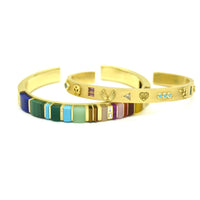 Follow the Sun Rainbow Cuff
Part of the Follow the Sun collection. This 18K yellow gold cuff features a rainbow of inlayed semiprecious stones. The stones have a distinct pattern of varied widths. Total diamond weight is approximately .10ctw. The symbols include mama bear and cubs, heart, and direction arrow. There are three emerald baguettes total approximately .20ct. The bracelet is approximately 8mm wide. It has a hinge that opens for ease of wear and is a size 16 (approximately 54x45mm) . This bracelet is finished with an interior engraving featuring sun, stars and bears and the words "follow the sun".
Style #B2311-RNBW
Samantha Louise Jewelry is custom made to order.  Please allow 4-6 weeks for delivery. We have some pieces in stock. To check our availability please see our Ready to Ship gallery.
Please contact us for any and all sizing estimates. 
Rings: If purchasing a ring, please indicate your finger size in the notes section upon checkout. 
Ring pricing is for sizes 4-7. If you need a larger size, there may be an extra fee. We will contact you with the price difference required to fulfill your order.
Necklaces: If you would like a custom length for your necklace, please indicate length in the notes section upon checkout. Go ahead and place your order. We will contact you with the price difference required to make your adjustment.
Bracelets: If you are purchasing a bracelet, please indicate your wrist circumference in inches upon checkout. If you need assistance, please reach out.