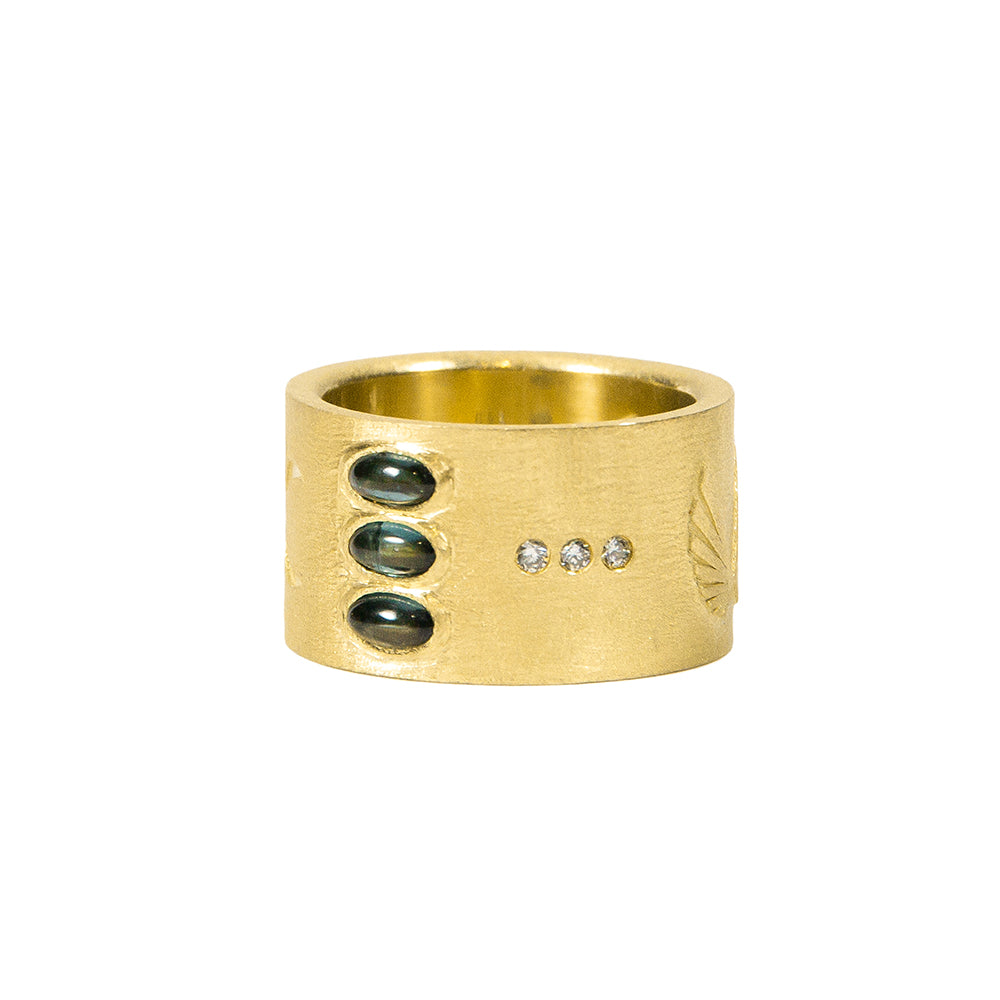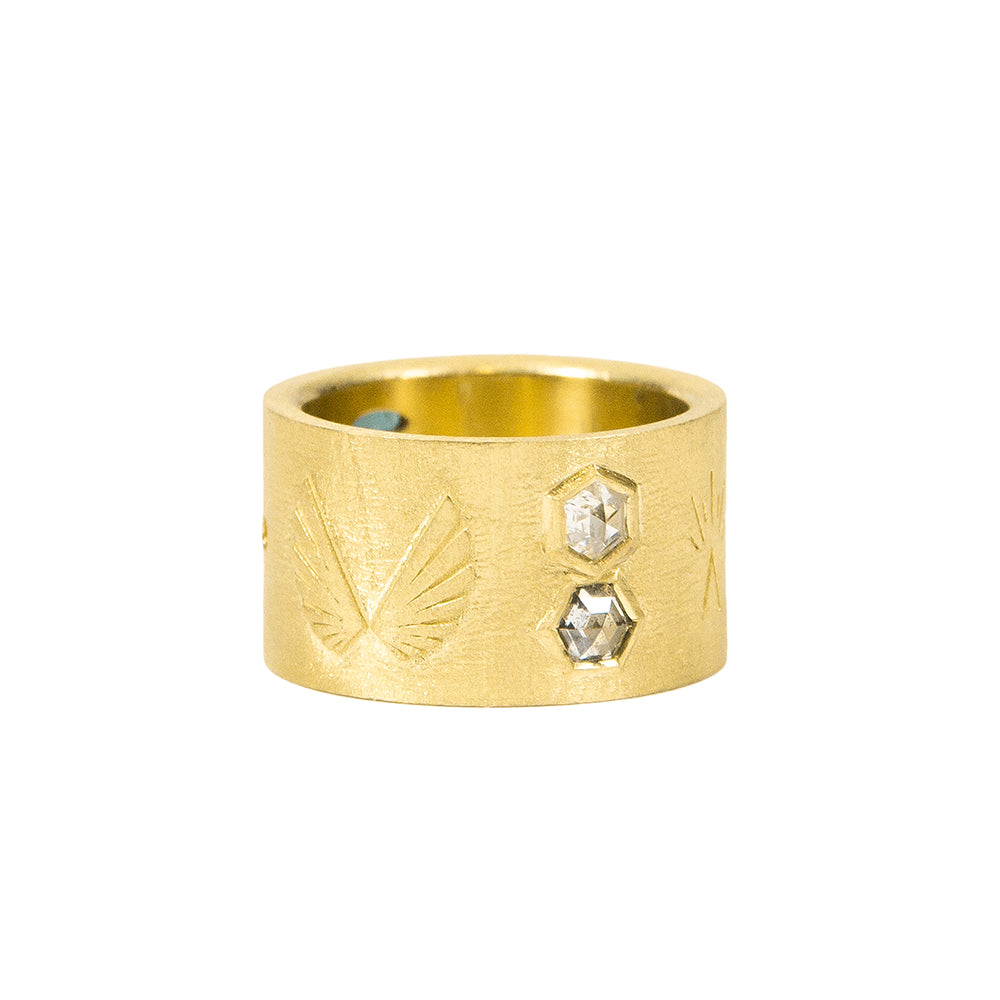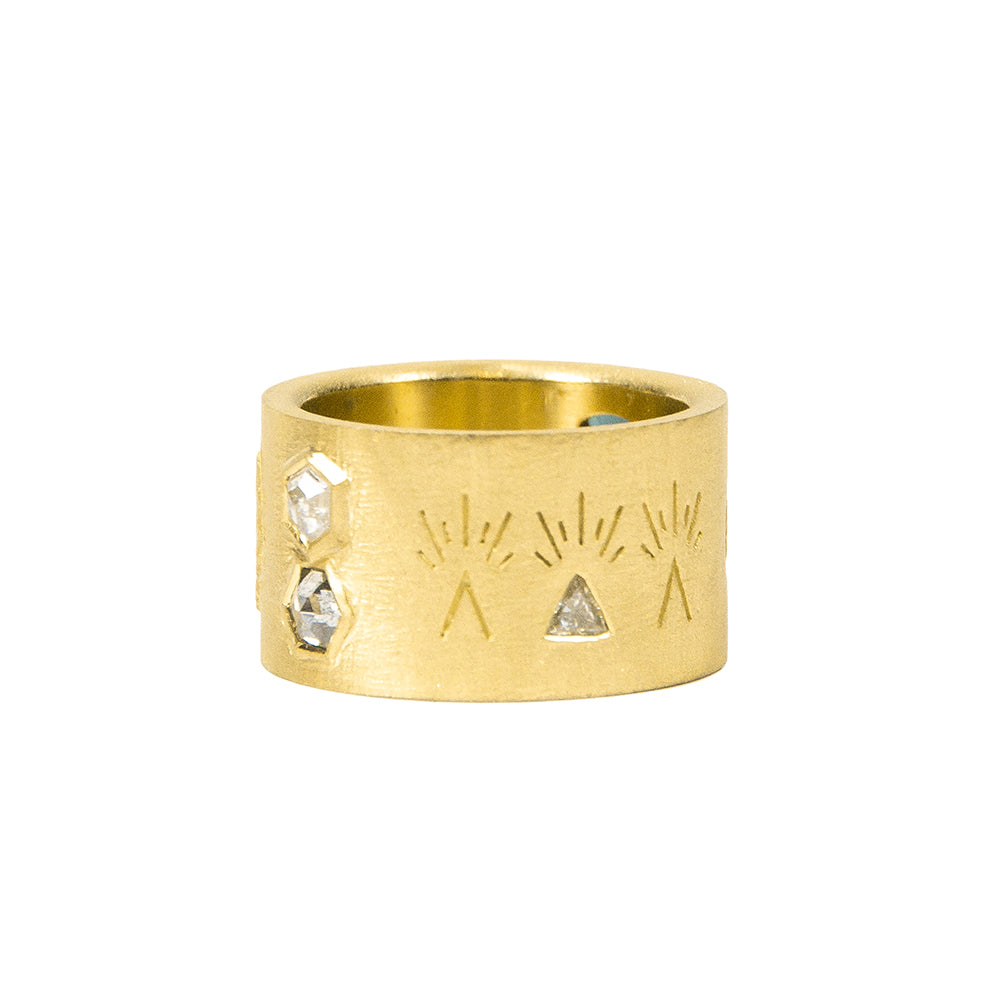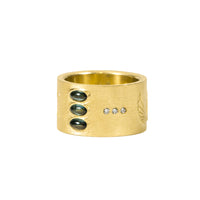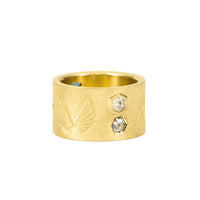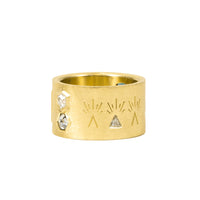 ** This specific Totem Band is SOLD please reach out to design something similar **
This 12mm wide 18K yellow gold Totem Band features .67ctw oval tourmaline cabs, .45ctw hexagonal diamonds, .08ct trillion diamonds and 3 x 1.5mm diamonds along with the "pure spirit," "explorer," and "dreamer" elements. 
Each totem band can be customized with your own elements. 12mm Totem Bands historically range from about $7,000-$9,000, however, prices can vary depending on customization and finger size. Put down your Totem Design Deposit today to get started! 
Style #CR-TB12
Samantha Louise Jewelry is custom made to order.  Please allow 8-12 weeks for all custom Totem projects. We have some pieces in stock. To check our availability or customize a design please send an email to studio@samanthalouisejewelry.com. 
Start Designing your Totem