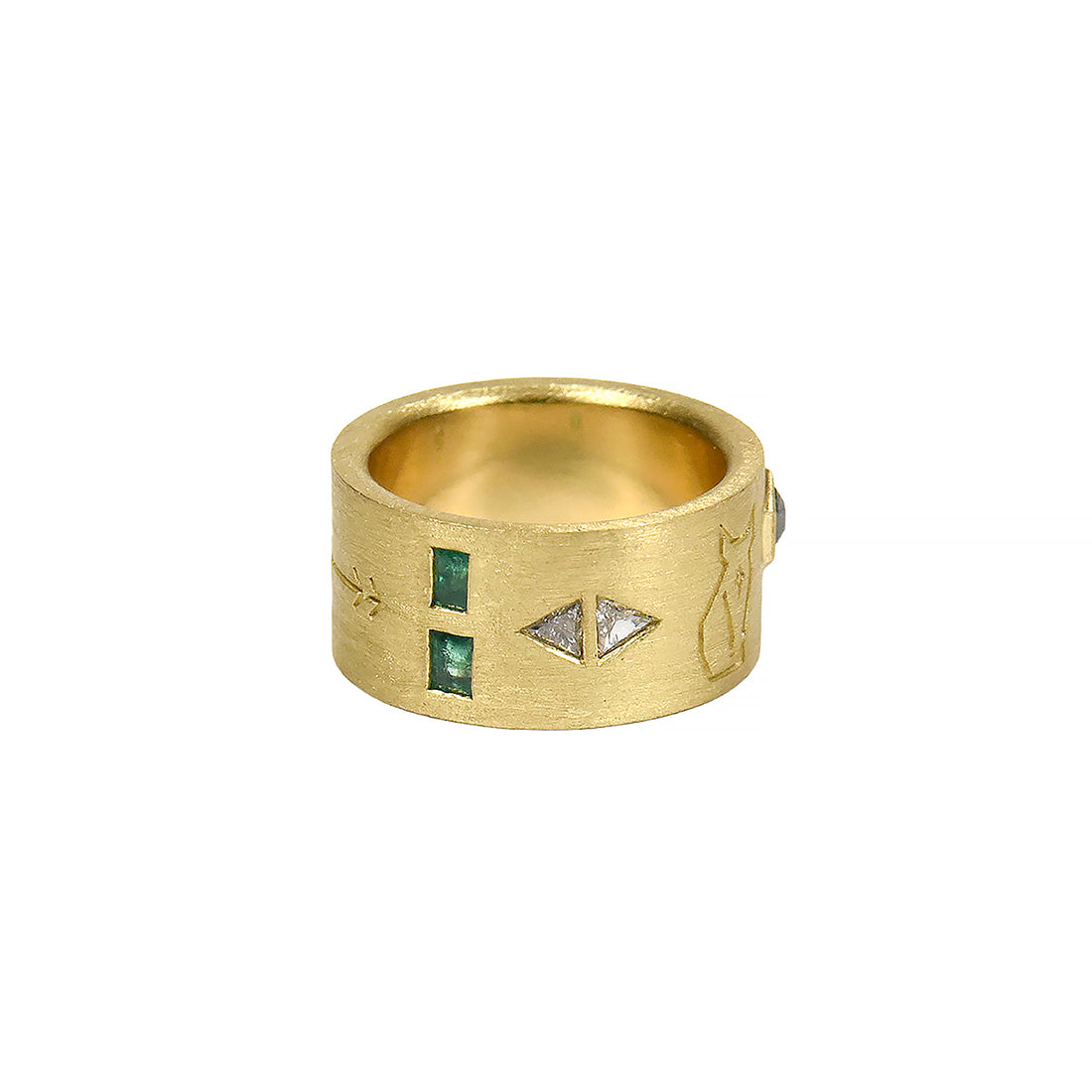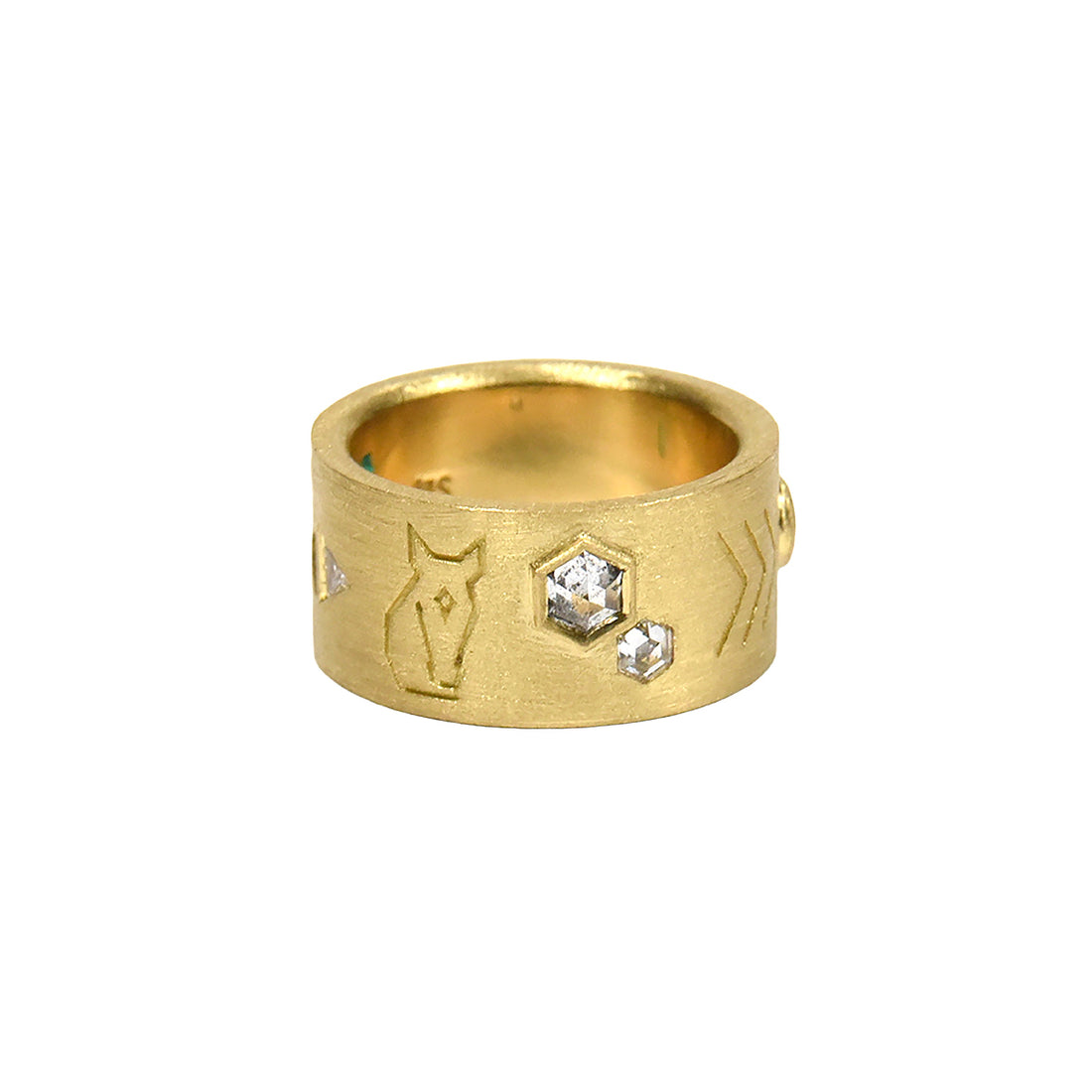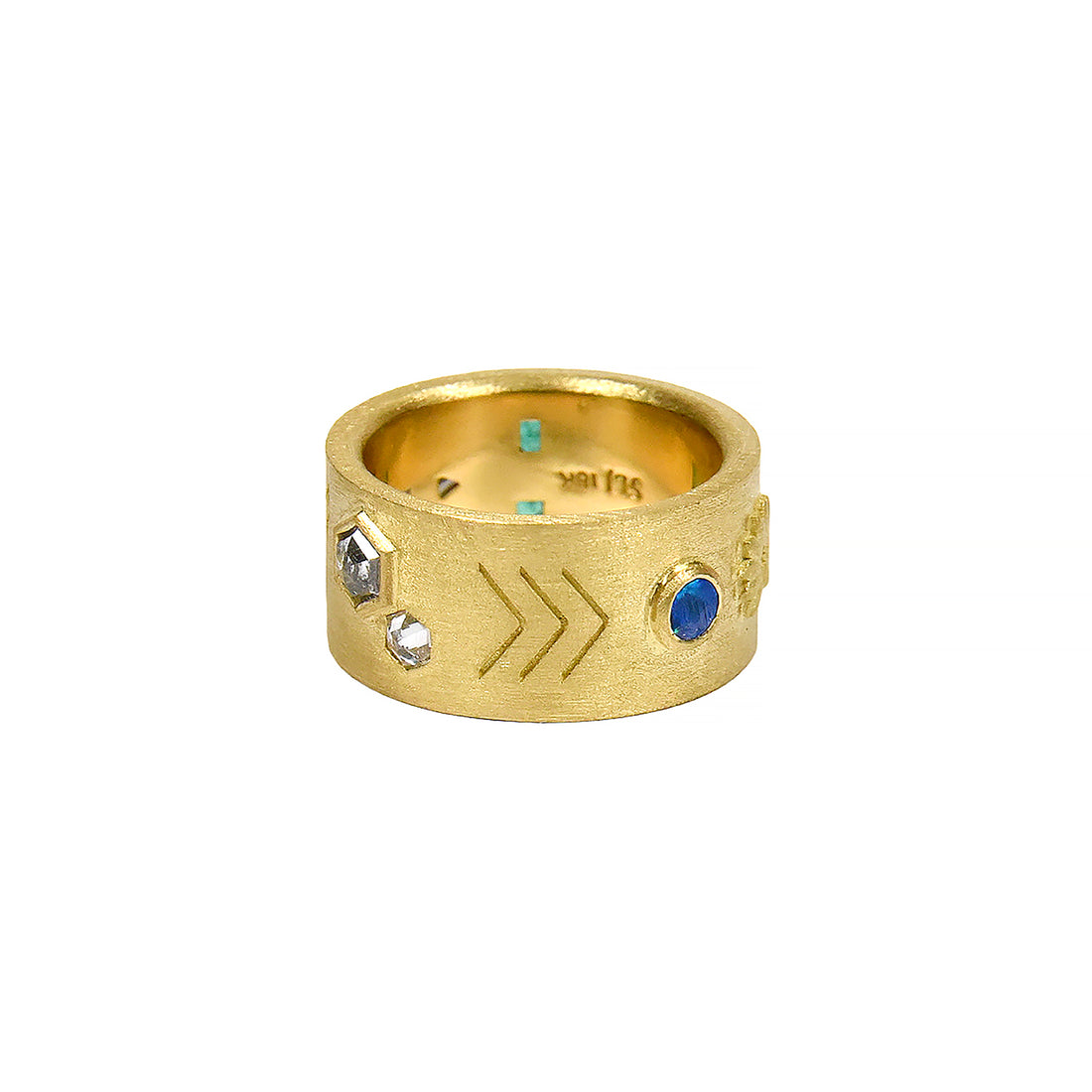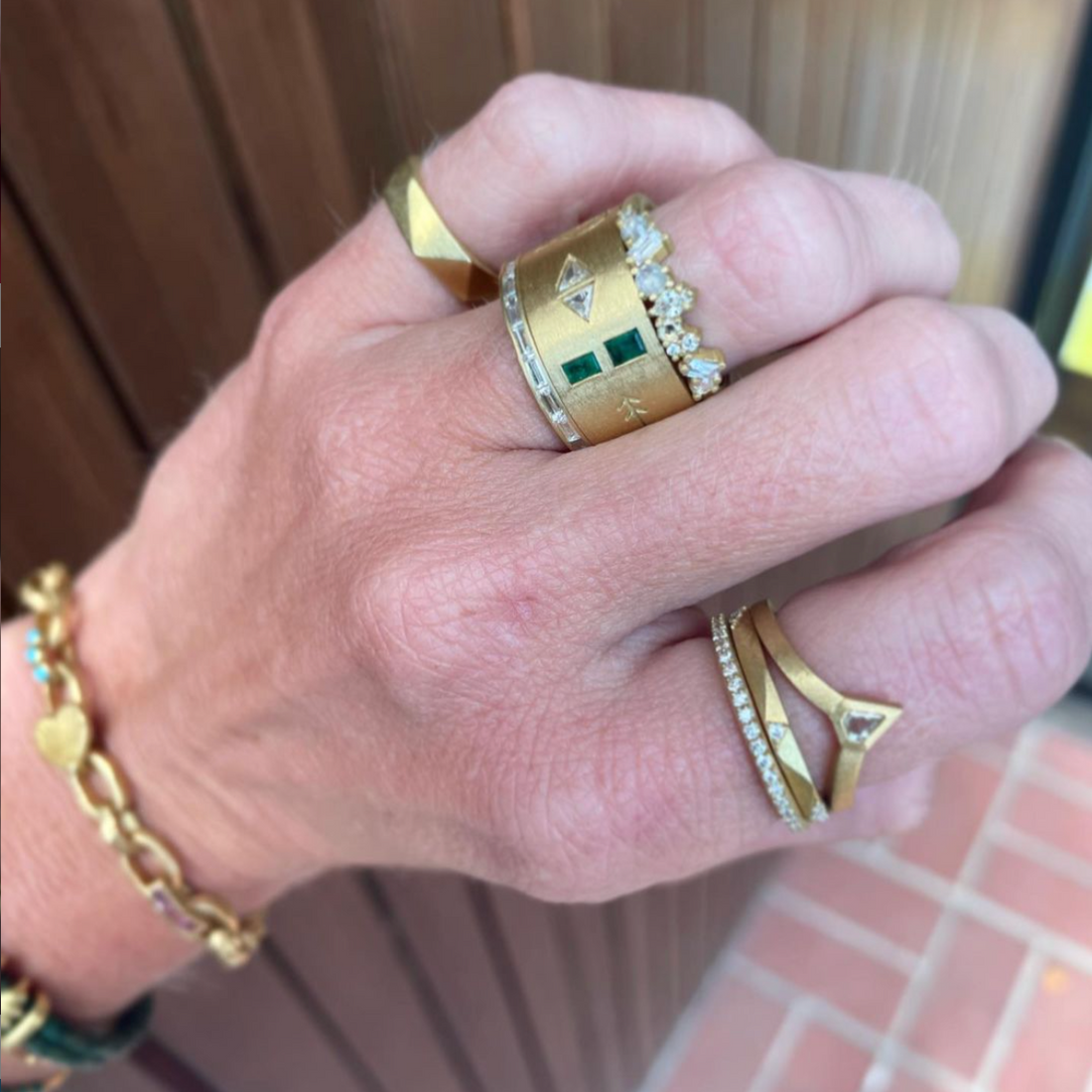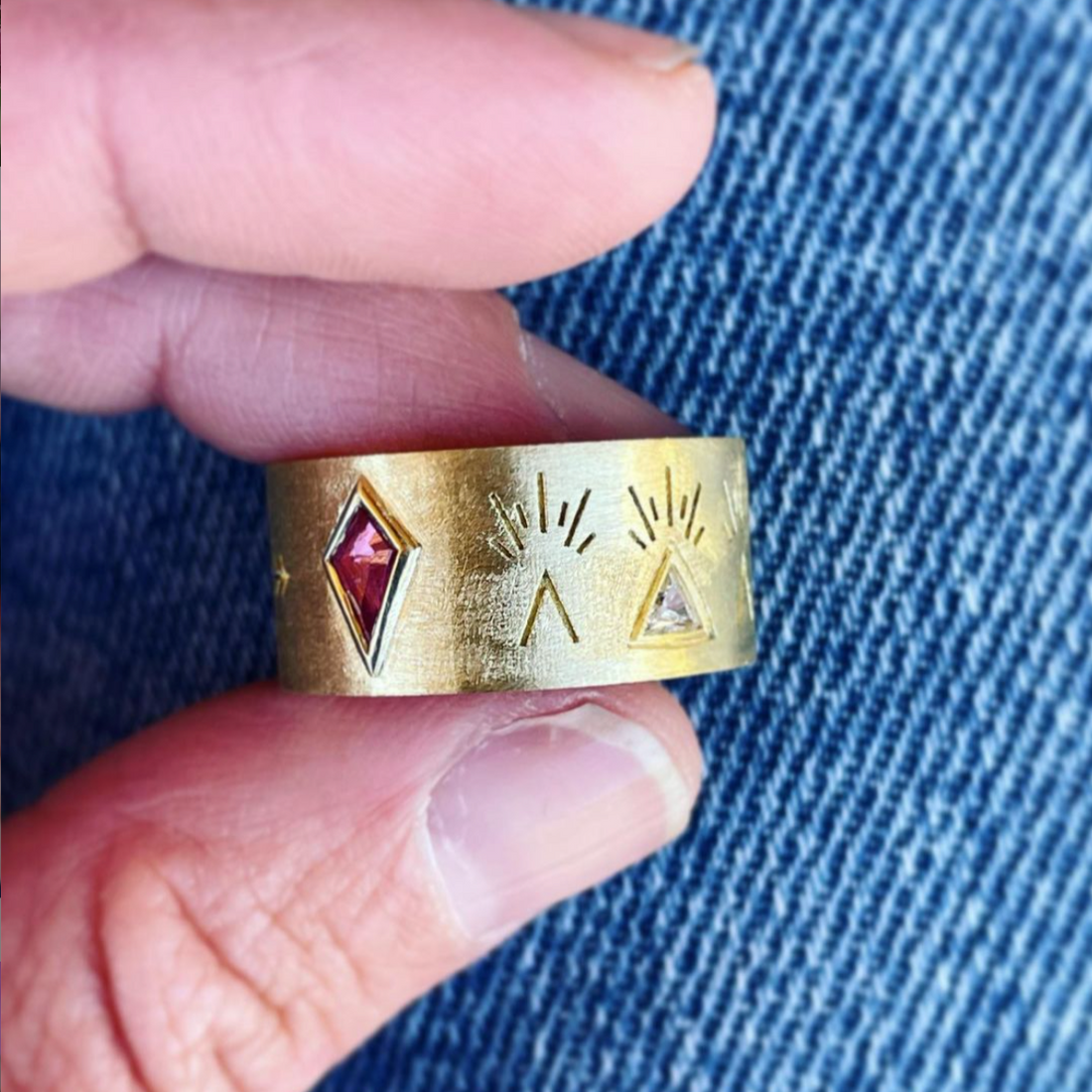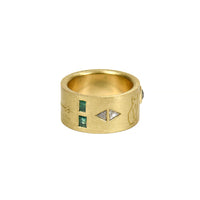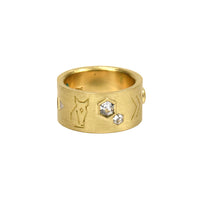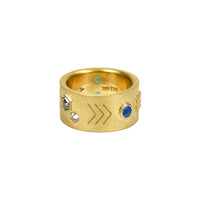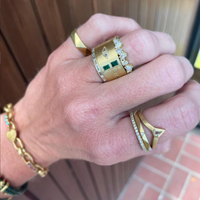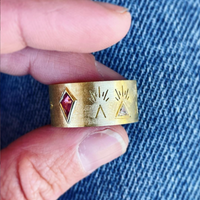 ** This specific Totem Band is available! **
Our most popular width in the Totem Band collection, this 10mm wide 18K yellow gold Totem Band features .19ctw emeralds, .11ctw trillion diamonds, .35ctw hexagon diamonds, and one oval black opal.
Stack your 10mm Totem Band with the Thin Diamond Channel Band.
Each totem band can be customized with your own elements. 10mm Totem Bands historically range from about $5,500-$7,000, however, prices can vary depending on customization and finger size. Put down your Totem Design Deposit today to get started! 
Style #CR-TB10
Samantha Louise Jewelry is custom made to order.  Please allow 8-12 weeks for all custom Totem projects. We have some pieces in stock. To check our availability or customize a design please send an email to studio@samanthalouisejewelry.com. 
Start Designing your Totem